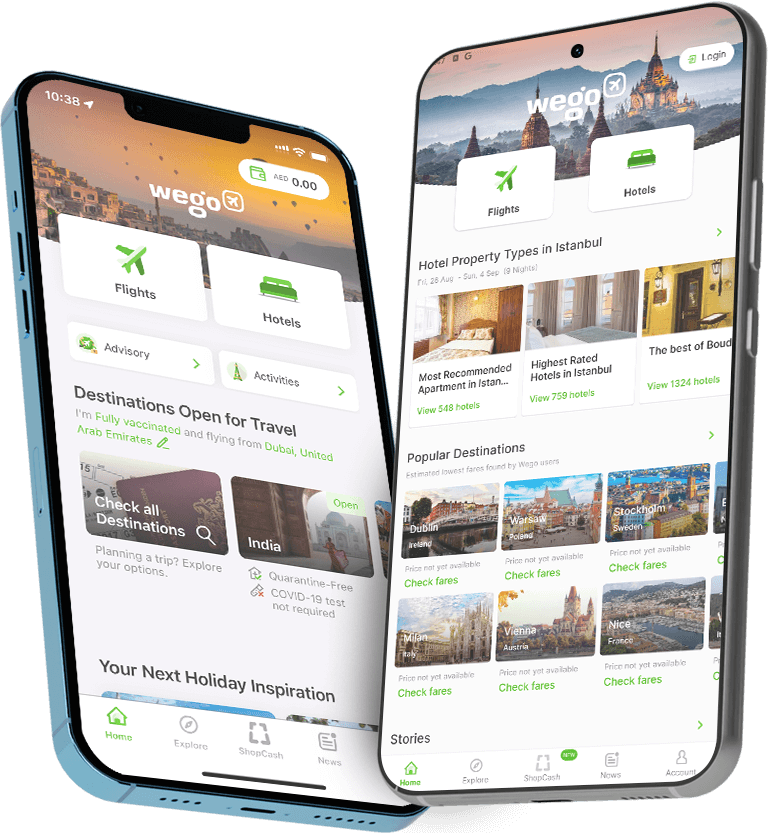 Find the best deals on flights & hotels.
Wego app provides a best-in-class search & booking experience — the user experience is fast and intuitive, you get to compare flights & hotel rates from a comprehensive list of airlines, hotel brands and travel agents — plus there's a wide range of filtering & sorting options, so you find exactly what you're looking for.
Get inspired, explore & plan trips like never before.
You can browse all possible destinations by popularity, weekend trips, visa requirements, cheap deals and themes — this is perfect if you feel like travelling but do not have a particular place in mind yet.
Popular Destinations
Discover top destinations that other Wego users are searching and booking.
Visa-free Countries
Easily check which countries are visa-free, visa-on arrival and ETA.
Weekend Getaways
Find the best last minute flight deals for this weekend, next weekend and the weekend after.
Hot Deals
Flights that are at least 20% cheaper than average in the recommended dates.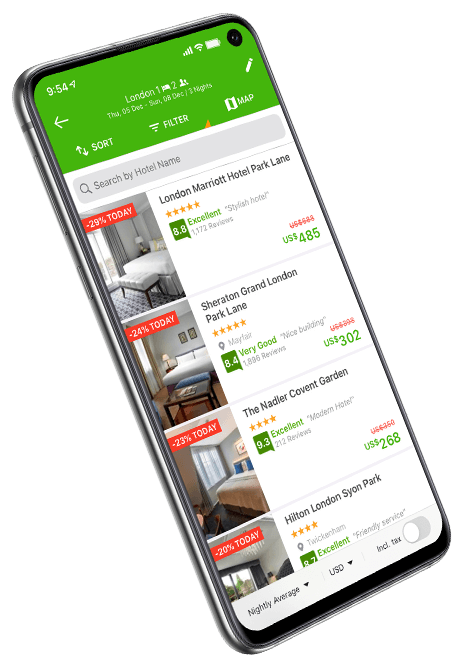 Access deals for over 3 million accommodation options worldwide.
Apartments, Vacation Homes & More.
Search all types of accommodation, not just hotels. Find villas, hostels, apart hotels, homestays, plus over a dozen other categories of lodging.
All User Reviews in One Place.
Aggregated hotel reviews from all the top sources, TrustYou, Booking.com, Foursquare, HolidayIQ and TripAdvisor in one app.
Full Price Upfront, No Hidden Fees.
Compare room prices with or without tax included. View room rates per night or in total for your entire stay.
Live chat with our customer support.
If you have any questions, or face any issues while using Wego app, get prompt and friendly customer service through our live chat feature.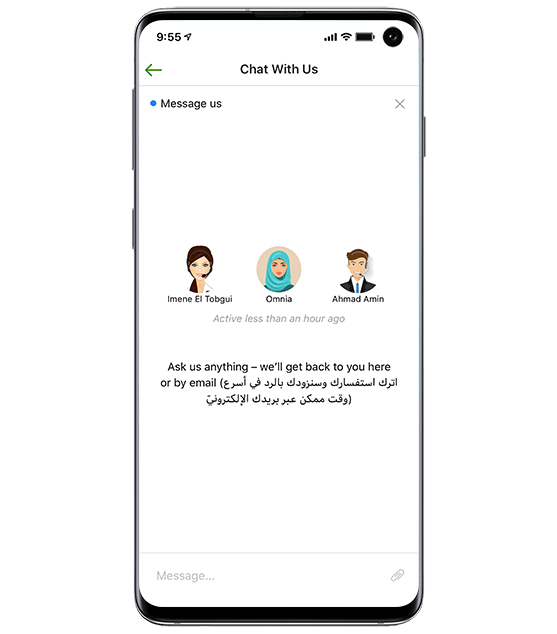 Earn Cashback On Flights & Hotel Bookings
Earn cashback on all your purchases, whether it be flights, hotels, online shopping or dining at your favourite restaurant. (Currently available in UAE & Egypt)
Available in stunning dark mode.
Discover deals and discounts for restaurants, spas, tours & activities and many more in the Offers section of Wego app.
What users love about using the Wego app.
All the following user reviews were taken from Play Store & App Store.
Jonahesque
Wego is terrific! It scans for the best deals all over and unlike other travel apps it's very comprehensive. On top of hotels it also searches for Airbnb and regular B&B rentals. It also shows you the cheapest flights to wherever you're planning to go at any given time.
anisha613
I love using the Wego App to plan my travels! The app is well designed and effortless to use! It allows you to compare and score the best deals across many curated types of destinations. My favourite feature is the "Weekend Getaway" tab because it shows you destinations that are cheapest to travel to this weekend!
Tina Hanna
Best app ever!!!! The cheapest and the best app.. I never had issues while booking and I always travel using it. Thanks Wego;)
adventureman1987
I've used many different travel apps but I find myself going back to Wego. I like the simplicity and intuitiveness of the app, and also the newly designed interface that they've released this year. I mainly use the app for flights booking, and I've found the rates to be lower than other apps.
Farhan Ahmad
I like the application, like the idea of explore. Used it personally to book my first solo to Bali, loved the trip. It helps me finding interesting and great ideas. Mostly I spent time in the explore section.
Hoosier Mama
I researched a complicated multi-city trip, and was amazed by the plethora of choices, many quite affordable. Took all of 20 minutes – Bravo!
Yasir Khan
One of the best flight booking apps, it has various payment option available, even alipay and wechat is available for payment, it also shows visa free country according to passport of different countries.
Darabari Sharma
It's really gud app… No more extra money for booking flight tickets… Wego app takes only displayed amount on the screen. No hidden extra charges….. I love it
Roshan Barband
My friend suggest me this app for Air ticketing + comparing the prices. It is very useful for Hotels as well as budget Hostels booking.
Sukro Devi
Great app. Saves our lots of money and Glad to say the first time that This app is AWESOMESAUCE
Wego is one of the highest rated travel apps on IOS & Android.
4.6/5
100,000+ ratings on IOS
Wego app has been featured many times in the front page of IOS app store.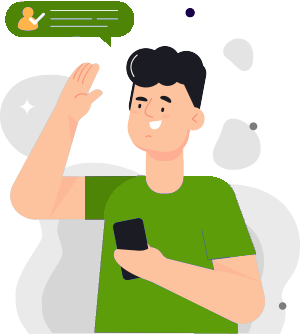 4.4/5
112,000+ ratings on Android
Wego has also been awarded Google Play Editor's Choice award.