Discover the real value of travel with Wego
We're on a mission to help people discover the real value of travel — to inspire, to give more reasons, to make it easy — for you to go. Our company was founded back in 2005, and since then, we've imagined and created some of the most well-loved products for travelers all around the world.
Today, Wego is used by millions of people every month — people who travel for adventure, for work, for family and for many other reasons. That's why we work tirelessly to make your experience of planning & booking flights, hotels and trips as seamless as possible.
Wego is more than just an app, a website or a company. Wego is an idea and belief that everyone has an innate desire and yearning to travel — to experience, to live and to grow.
So ingrained is this idea of the human need to travel that we've woven this emotional and eternal question of "why we go?" into the name of our organisation — Wego.
We firmly believe that by helping people travel more, explore the world and experience diversity, we create a meaningful socio-economic impact.

Travel is fatal to prejudice, bigotry, and narrow-mindedness, and many of our people need it sorely on these accounts. Broad, wholesome, charitable views of men and things cannot be acquired by vegetating in one little corner of the earth all one's lifetime.
Mark Twain, 1869
Embrace diversity
We are 30 nationalities (out of about 300 employees!)
Love travel and technology
We pride ourselves on being both explorers and geeks
Promote meritocracy
Advancement based on achievement and attitude not tenure or pedigree
Use global benchmarks
We want to be the world's best at what we do, not just local champions
2006 – 2012
Development of core product & supplier relationships
2013
Launch of MENA operations from Dubai
2014
Implementation of mobile-first strategy driving major growth in visits and revenues
2015
Focus on profitability
Achieved 5M cumulative app downloads
2017
Google's pilot partner in mobile web technologies – PWA & AMP
Strategic partnership with MBC Group
11M in cumulative app downloads
2018
TV brand campaigns with MBC
Added multi-city flight search
Partnership with Airbnb to offer vacation rentals
Partnership with Huawei
15M in cumulative app downloads.
2019
Partnership with Samsung
Marketing tech team investments
Partnership with Entertainer app
Major mobile app re-design
Building the foundations for the marketplace
31M in cumulative app downloads.
2020
Launched Book on Wego (BoW) facility
45M in cumulative app downloads.
2021
Launch of ShopCash for MENA market
54M in cumulative app downloads.
2022
#1 app for flight searches and bookings in MENA*
63M in cumulative app downloads.
2023
Acquisition of Travelstop platform
71.5M in cumulative app downloads. (November 2023)
*source: data.ai (iOS & Google Play)
Wego Egypt
Capital A2, 3rd Floor
City Stars Complex
Heliopolis, Cairo
02–21279930
Wego Indonesia
CoHive – Cyber 2 Tower, 28th floor unit CYB28-10
Jl. HR Rasuna Said Blok X-5 No. 13
Setiabudi, Jakarta Selatan 12950
Jakarta, Indonesia
Wego India
WEGO SEARCH TECHNOLOGIES PRIVATE LIMITED
IndiQube Crystal
Suraksha Properties Municipal,
73, Church St, Bengaluru,
Karnataka 560001

Wego Malaysia
B-9-4, Level 9, Tower B Northpoint Offices, Medan Syed Putra Utara, Mid Valley City, 59200 Kuala Lumpur, Malaysia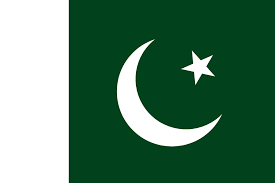 Wego Pakistan
401, 4th Floor, Haly Tower, Phase-2 D.H.A II Lahore Punjab Pakistan, 54660