Wego is a leading global flights , hotels & activities search platform with the focus on reshaping the way travellers search for and compare. the platform allows travellers to make informed decisions by personalising their search and providing them access to a deep supply of information and prices. Wego enables its partners to grow their businesses by providing access to a broad audience of travellers via its websites and apps.
By joining the Wego Affiliate Program you receive a commission on the completed bookings.
The payout varies on the value of the user journey and conversion value. The user journey starts from the first visit on Wego and ends on our partners websites.
There are two ways to join the affiliate program: As an API partner or as a non-API partner.
API
If you are interested in signing up as an API partner, please contact us through email.
Why Us?
How it works: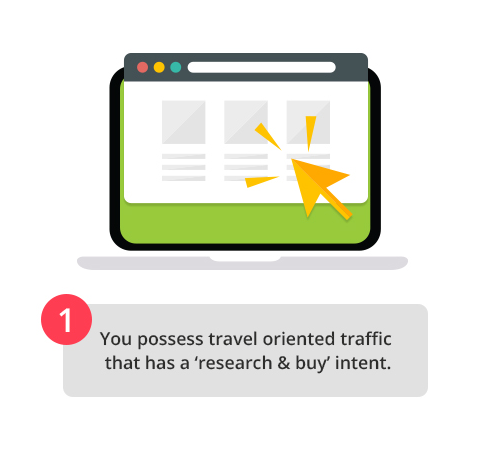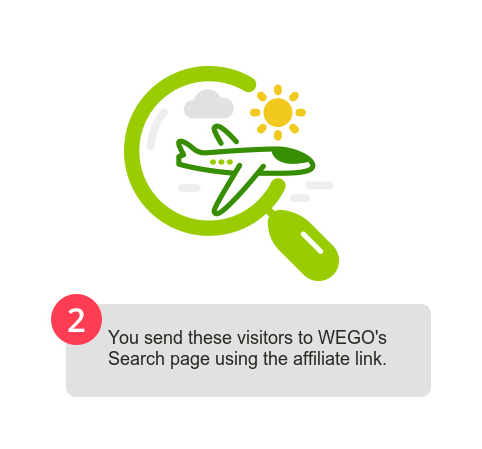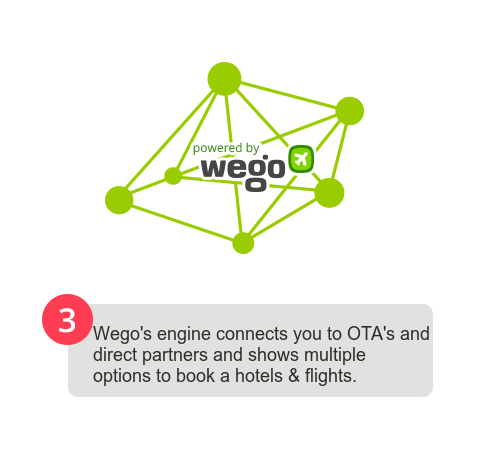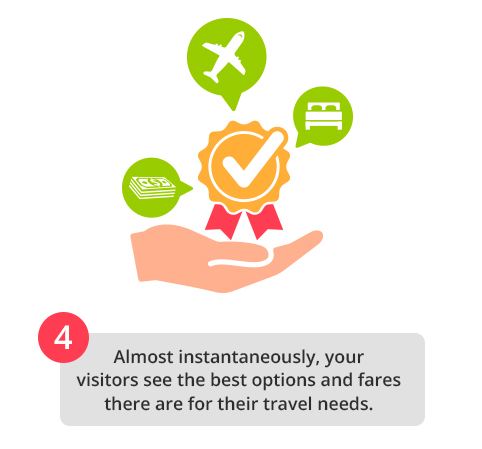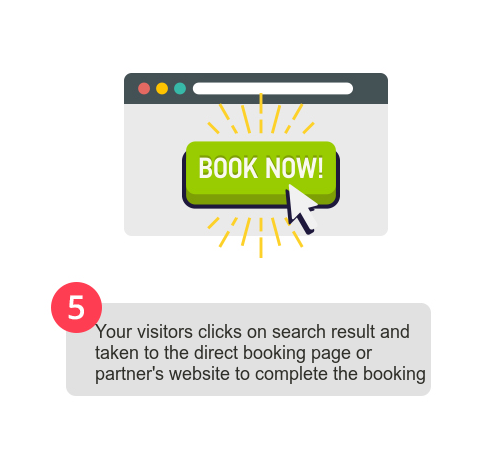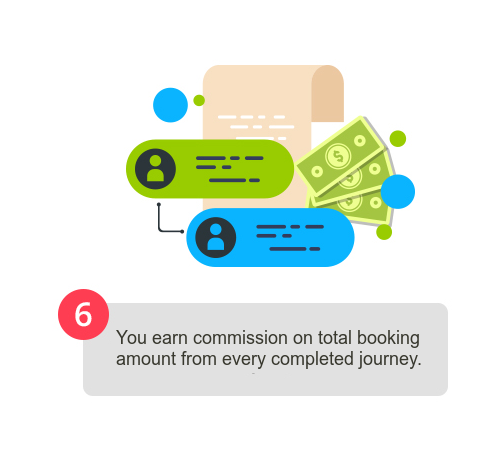 Who Can Join the Program?
Permitted travel sources and activities:
Travel Websites
Blogs
Forums
Content platforms
Social media
Key Opinion Leaders/Influencers
Price comparison websites
Deals websites
Cashback websites
Subnetworks (subject to transparency screening)
Browser extensions
Mobile applications
Email newsletter (

with the exception

of SPAM)
SEM (

with the exception

of 1. Direct linking, 2. Using Wego's Trademark, misspellings and transcriptions (including misspellings) in other languages.
Non-Permitted travel sources and activities:
SEM brand bidding
Incentivised traffic and Coupons
Traffic swapping networks that directly or indirectly send non-qualified users to Wego
Cookie stuffing
Disruptive Ad Formats (Any form of Pop-ups, etc)
Toolbars and browser extensions
Auto-direct sites
Domain buying websites
FAQ
How do I earn the commission?
Hotels:
3% of the total booking amount (Incl. Tax) on every completed journey.
Flights:
The value of each successful booking varies depending on:
Travel provider that the visitor has booked on

The commercial agreement between Wego and Travel suppliers
Join Us
Once you've signed up, find us in the network platform and apply to join our affiliate programme.
If your application meets our approval criteria you will be getting a welcome email from us.
Contact Us
If you have further queries, please reach out to us at [email protected].